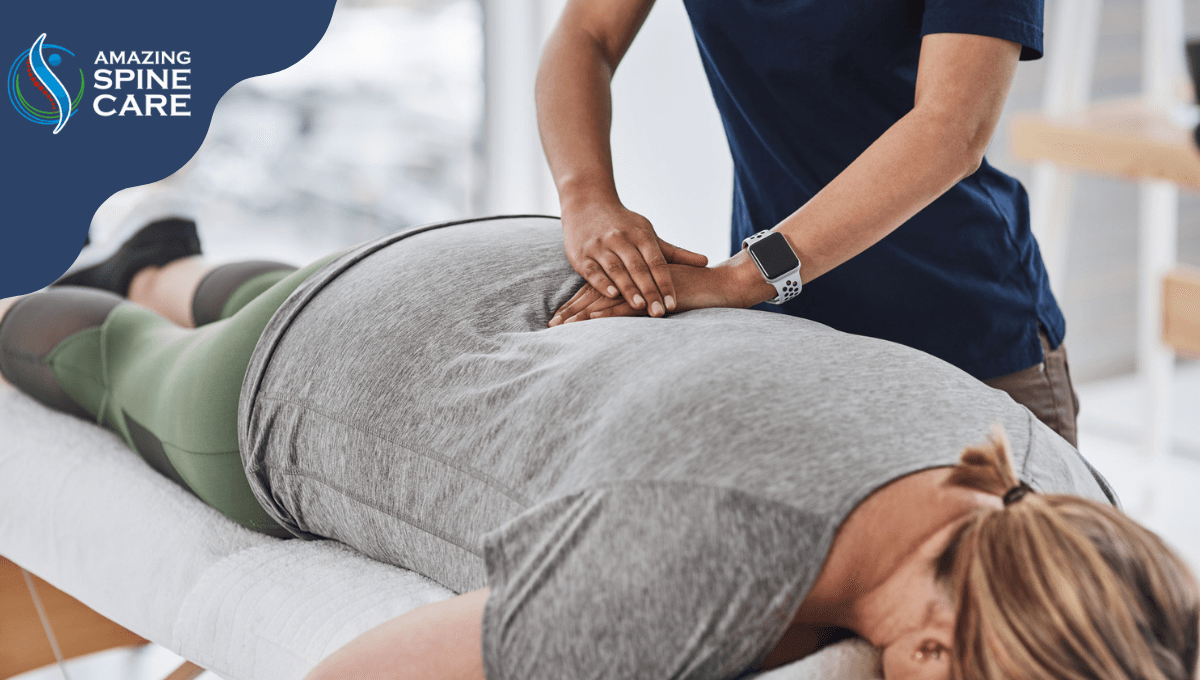 The Truth Behind Chiropractic Care
There are many myths surrounding chiropractic care that may make you hesitant to schedule an appointment. You may have heard that chiropractors can only treat your back pain or that treatments are painful. We are here to separate fact from fiction and tell you the truths about chiropractic care.
Myth #1: Chiropractic Care is a Lifelong Commitment
While it is true that some patients make regular appointments with their chiropractor for routine care, every treatment plan varies per patient. Some patients may decide to schedule monthly visits to prevent new issues from developing or current ailments from worsening. Because our bodies are constantly moving, misalignments can happen at any point in time.
However, you may fear that chiropractic treatment is habit-forming or that your body will forget to maintain its proper alignment. This is just a myth. Chiropractic care is more than body adjustments. Your treatment plan may incorporate ice or heat therapy, stress management techniques, exercises, stretches, or advice on general health. The goal of chiropractic care is to improve your long-term health by providing short-term relief.
Myth #2: Chiropractic Care is Expensive
Your health is one of the most important assets you can invest in. Many people avoid seeking the chiropractic treatment they need for financial reasons. In comparison, chiropractic treatment is more affordable than surgery or other medical procedures. But we understand that everyone's financial situation is different, so we offer various solutions for you and your family. Amazing Spine Care accepts most insurances, including auto accidents, workers compensation, personal injury, and private insurance plans. We also accept CareCredit and will arrange flexible payment programs so you can receive the relief you need.
Myth #3: Chiropractors Aren't Real Doctors
Many people are skeptical about the validity of a chiropractic degree and may question their knowledge and expertise. Like all other medical professionals, chiropractors must pass a board exam and earn a license. It is a requirement to participate in continuing education training courses to keep their license up to date.
After completing their undergraduate degree, chiropractors continue their schooling at a four-year doctoral graduate school program. In addition to classroom hours, Doctors of Chiropractic complete laboratory and clinical internships. They are highly qualified to evaluate, diagnose, and treat your ailments.
Myth #4: Chiropractic Care is Only For Adults
Chiropractic care is safe for everyone! Treatments are effective for infants, children, pregnant women, and older adults. Studies have shown that treatments can increase brain development and improve sleep in children. Children that are physically active and participate in sports may also benefit from treatment to prevent or recover from an injury.
Chiropractic treatment is also suitable for babies before they are even born. Because pregnancy affects the curvature of your spine, chiropractic treatment can also help realign your spine and any pelvic changes that occur. This will help prepare you for the delivery of your little one.
Don't let age hinder you from making an appointment.
Myth #5: Chiropractic Care Hurts
The goal of chiropractic care is to eliminate and relieve pain, not cause it. Although some may be uncomfortable with the cracking and popping sounds, the noises do not signify pain. The popping and cracking sounds you are familiar with are a result of air and gas in the fluid surrounding your joints.
The truth is this: chiropractic care does not hurt. Some people report experiencing brief discomfort or slight soreness after, but overall the most common feeling people describe after treatment is relief.
Myth #6: Chiropractors Only Help Back Pain
According to the American Chiropractic Association, nearly 31 million Americans experience low-back pain at any given time. While chiropractors may be the most commonly treated diagnosis, it is not the only body ailment they treat!
Chiropractic care focuses on healing the whole body by creating a treatment plan that works best for you. Treatments are known to help with headaches, neck pain, high blood pressure, and sciatica.
Call Amazing Spine Care Today
Our team at Amazing Spine Care wants you to regain optimal health and feel your best. If you are suffering from pain and headaches, our compassionate staff is ready to help. Contact us online or call (904) 320-0808 to schedule an appointment today.